Digitally Planning Your Future
PT. FKA Global is a leading technology services provider of Complete IT Solutions. We are a management-owned enterprise comprising a unique network of companies providing a complete coverage of Indonesia.
PT. FKA Global empowers governments and plant enterprises to connect and collaborate seamlessly in an increasingly connected society where access to information is vital. We understand and commit to the tenet that to be competitive we must be ready and able to design, implement and support complex IT solutions to meet customers' evolving requirements. By affiliated with worldwide technology leader, AVEVA Group plc, Topcon Positioning Systems, Inc, Siemens, Innovyze. We bring value to the industries among Indonesia for better future.
Siemens, Bentley systems build digital twin for largest integrated petrochemical complex in Indonesia
Siemens and Bentley Systems will develop the first petrochemical digital twin in Indonesia for Chandra Asri, the country's largest integrated petrochemical complex. With over 27 year footprint, the latter is set to double its capacity in the next five years to tap into the robust domestic and regional economic growth.
What Our Customers Have to Say
"We welcome this partnership with Bentley and Siemens and look forward to great results in the future. As Chandra Asri embarks on our digital transformation journey that is aligned with Indonesia's Industry 4.0 outlook, having a trusted and reliable partner will set us apart from others and brings a more strategic advantage to our position in the market,"
"Bentley Communications helps to synergize planning, operations and maintenance, and sales teams. With this synergy, it helps the sales team to reduce more than 60 minutes into less than 6 minutes of the sales activities."
"Bentley's BIM solutions provide comprehensive infrastructure applications that help us optimize project costs, improve the efficiency of the design process time, and ensure project safety. Bentley's technology and interoperability have played a vital role in this project becoming a new benchmark in the construction industry in Indonesia."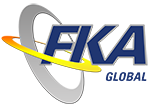 Head Office :
Kindo Square
Jl. Duren Tiga Raya No. 101 Blok B2
Jakarta Selatan 12760
INDONESIA
Phone :    +62 21 79198904
Fax :         +62 21 22792939
Email :      admin@fkaglobal.com