Asset Management Solution
Infrastructure is complex. It must operate reliably without compromising health and safety standards, and comply with industry and environmental regulations. The Asset Performance Management solution allows you to capture and analyze historical and real-time operational and asset data to improve asset performance, reduce costs, and facilitate mission critical decision making in core business operations. With APM, you can develop consistent, optimized inspection and maintenance plans to mitigate operating risks and improve overall reliability, efficiency, and availability.
In your quest for operational excellence, asset performance management (APM) plays an integral role in achieving business goals – ensuring assets deliver value at minimum cost while operating in a safe and environmentally responsible manner. From operational predictive and prescriptive analytics to asset reliability, process safety, and integrity management programs, Bentley's Asset Performance Management (APM) solution brings operations, engineering, and maintenance together to manage business processes in a structured decision-support environment.
Monitoring physical integrity during operations is of paramount importance to ensure a mechanically safe asset. For a safe, sustainable, and profitable operation, APM lets you proactively monitor and more effectively predict the condition of process-critical equipment, pumps, and piping systems together with other associated asset infrastructure.
The result is a series of solutions that gives your operation unprecedented levels of visibility, safety and reduced risk, allowing you to make informed decisions ahead of time.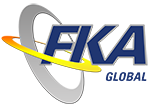 Head Office :
Kindo Square
Jl. Duren Tiga Raya No. 101 Blok B2
Jakarta Selatan 12760
INDONESIA
Phone :    +62 21 79198904
Fax :         +62 21 22792939
Email :      admin@fkaglobal.com