Digital Transformation in Roads
Public digital infrastructure is the technology, equipment and systems that provide linkages, networks and pathways to connect people and communities with data, products and services. In a similar way that dams, pipes and pumps support the water needs of citizens, digital infrastructure allows information and data to travel around the world and underpin our social and economic lives. It includes the mobile network and fixed phone and broadband services, location-based services such as GPS, data centres and high-powered computer facilities. Digital infrastructure often requires large up-front investment, such as fibre optics, satellites, and high-powered computing facilities.
Demand for high speed, reliable digital connectivity is increasing, as businesses, government and households become more reliant on connected assets and processes. However, there is inconsistent access to digital connectivity across and gaps in the affordability, quality and reliability of connectivity. As improved digital connectivity is vital to economic prosperity, opportunities should be pursued to deliver the required infrastructure and levels of service across the State. NSW State Infrastructure Strategy 2017, p70.
However, public digital infrastructure is made up of more than just physical assets. Data, digital services and reusable components are less tangible elements of public digital infrastructure, but are no less important. Increasingly, there is an expectation that a piecemeal approach to managing public digital infrastructure is not good enough. This is because of humans' increasing reliance on the digital infrastructure to allow for the flow of economy, provision of services and access to information. Policy, investment, governance and service delivery must come together to coordinate and seamlessly connect digital services infrastructure that underpins the functioning of our communities. We need an approach that allows legacy systems to continue functioning while radical improvements to services are made.
Why does digital infrastructure matter?
Advances in digital infrastructure support innovation and allow for the social and economic growth of society. For example, advances in location-based services and internet access in regional areas supports innovation in agriculture, mining and construction. Advances in big data, Artificial Intelligence, the connectivity between things, sensors and data processing is changing the way services can be delivered in cities, creating efficiencies and delivering better quality services.
Modern research laboratories increasingly rely on digital technology, such as supercomputers and large data storage. Fields such as genetics, astronomy, quantum computing, cyber security and climate science rely on highly advanced digital infrastructure to solve problems on the edge of our understanding. Getting digital infrastructure right allows us to:
respond faster to changing needs
create modular data, rules, content and transactional functions that support myriad services for users
connect people and places
improve productivity
increase economic growth
improve sustainability
adopt new technologies
This, in turn, allows us to:
deliver services more efficiently
solve complex problems
support greater innovation and integration
improve the sustainability of our cities
build new businesses
create new jobs
Challenges for public digital infrastructure
Digital infrastructure sometimes requires significant investment and long lead times and the planning and procurement processes can be very complex. is a vast jurisdiction with distributed population centres and regions of sparse population. This can mean that connectivity to the digital infrastructure across the state is varied.
Cyber security is a key focus of the Government to ensure the infrastructure is functioning adequately and people's data is not misused. The pace of technology advancements in public digital infrastructure makes long term strategic planning difficult. We need to maintain and build capability and modular architecture in digital infrastructure to ensure that we are always ready and capable of taking advantage of new technology to better deliver services and improve the lives of citizens.
Role of the Government in public digital infrastructure
Some digital infrastructure is provided by the private sector in an open and competitive market, such as most of the mobile network, but other large investments are needed by the public sector to fulfil the public good where the private sector cannot. Often the role of government is to create the right regulatory and investment environment to facilitate the roll out and functioning of the infrastructure.
We have all heard of the major Federal government initiatives, such as the National Broadband Network and the Mobile Blackspot Program, but what is the role of Indonesia government?
FKA Global focuses on data, customer experience and digital on the inside as three pillars for achieving digital transformation, and all three require digital infrastructure that is mature, modular and based on modern architectural frameworks and security assumptions. Below are some of the digital public infrastructure initiatives already underway:
Through the State Infrastructure Strategy, the Government has committed to improving digital connectivity.
Investment in digital technologies, user centred design and reusable components is at the heart of innovation in service delivery and better management of assets. The Government has improved service quality and efficiency in various sectors through more connected infrastructure, and data and technology investment. This includes an Open Data Policy, the eHealth Strategy for Health 2016–2026 and the Transport for Future Transport Technology Roadmap. We can do even more to improve connectivity through Connecting Country Communities and better use of its own assets.
The Government will improve the performance of infrastructure investments by embedding smart technology in new and upgraded infrastructure, adopting interoperability protocols and cybersecurity standards, and providing better spatial data and mapping of assets.
NSW Health will continue to develop and enhance minimum standards of infrastructure and network capability so that electronic systems are highly available, reliable and secure through initiatives such as Health Identity Management, Security and Privacy Strategy and Whole-of-Government Data Centre Integration. In alignment with the Government ICT Strategy, Health will progressively shift elements of its infrastructure to 'cloud‑based' and 'as‑a‑service' models.
Spatial Services is the key provider of spatial information services for New South Wales. They now provide spatial data as web services. Web services have been released under open access licenses as part of the Government Open Data Policy to support new and innovative uses of Government information. The web services allow users to access the most up to date information without having to store and maintain it in their own systems or applications. The web services can be used in multiple ways e.g. direct use, mashups, mobile apps and spatial systems.
The Regional Digital Connectivity (RDC) Program, is providing infrastructure to improve internet access in regional areas on behalf of the Government with strong linkages to many projects outlined in the State Infrastructure Strategy 2018-2038.
The RDC Program will reshape the communications industry and address market failure in by delivering more affordable, faster broadband internet to regional and rural areas across the state.
The program is already underway with a $11.5 million investment across up to 11 pilot locations.
Government Technology Platforms division within DCS provides cross sector leadership and delivery of ICT infrastructure and service delivery reforms aligned to the Government ICT Strategy. Their services include Government Data Centres.
The Telco Authority is implementing the Critical Communications Enhancement Program to support the government radio network and our emergency response teams.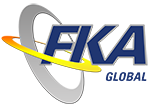 Head Office :
Kindo Square
Jl. Duren Tiga Raya No. 101 Blok B2
Jakarta Selatan 12760
INDONESIA
Phone :    +62 21 79198904
Fax :         +62 21 22792939
Email :      admin@fkaglobal.com