Our range of solutions in mass data capture opens the door to entirely new workflows. Capture data once, quickly, then interrogate the data at your leisure, on your own at your desk. From original topo, to pre-construction inventories, to as-built documentation, our solutions deliver above and beyond the call.
Aerial Mapping and Laser Scanners
Our lightweight fixed-wing aerial system provides the quickest and simplest path for geospatial professionals to bring aerial photogrammetry in-house.
Intel® Falcon™ 8+ Drone
Sirius Pro
GLS-2000
Intel® Falcon™ 8+ Drone
Precision, high-resolution rotary-wing UAS with top-tier sensors. READ MORE
Sirius Pro
GLS-2000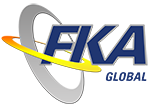 Head Office :
Kindo Square
Jl. Duren Tiga Raya No. 101 Blok B2
Jakarta Selatan 12760
INDONESIA
Phone :    +62 21 79198904
Fax :         +62 21 22792939
Email :      admin@fkaglobal.com